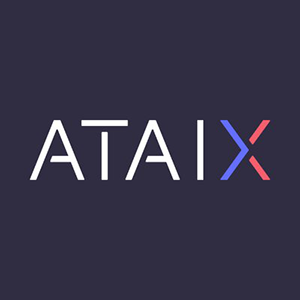 Headquartered in Estonia, ATAIX is a digital asset trading platform. It provides digital assets trading services such as Bitcoin and Ethereum to users around the world. Fees can be as low as 0%. The fee schedules are volume-based. The more the user trade, the lower its rate. Social Links: https://twitter.com/ATAIXcomhttps://www.reddit.com/r/ataixhttps://www.facebook.com/ATAIXcomhttps://www.linkedin.com/company/ataix/https://www.youtube.com/channel/UCCJFI_g-_nyELlSxBSH3HrQ.
Fees
Deposit fees: -Cryptocurrencies: 0 -EUR: 1.5% + 12 EUR. Withdrawal fees: -Cryptocurrencies: 0% (Network transaction fee). -EUR: n/a. To access the complete ATAIX Fee schedule, please visit https://ataix.com/fees.
Rating
4.1/5
Full address
OÜ, Roosikrantsi tn 2-K468, Tallinn, 10119, Estonia
A list of related exchanges. The following list contains the top crypto exchanges which support Bitcoin, Ethereum, Litecoin, XRP and other famous alt-coins. Also, this list provides a glimpse overview to indicate which exchanges is better for active trading.